News
The lawyers of PATENTUS succeeded in sustaining a decision on "ARAGATS" trademark
Date: 29 March 2016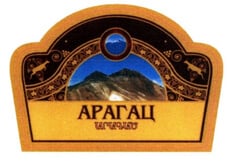 Tatiana Sergunina, a lawyer of the Litigation Department at PATENTUS, represented the client "Araratsky vinny zavod" (winery) in the Nineteenth Arbitration Court of Appeal in respect of the case on recovering compensation for the unlawful use of the trademark "ARAGATS".
As it was mentioned in our previous article on the matter dated December 11, 2015, the Arbitration Court of Orel Region ruled to collect from our Client the amount of RUB 50,000.00 significantly reducing, however, the originally stated amount of compensation (the owner required to collect more than RUB 2 mln.).
The plaintiff did not agree with the reduction in the amount of compensation and appealed to the Nineteenth Arbitration Court of Appeal.
On March 28, 2016 the Court after examining the arguments prepared by the lawyers of PATENTS, upheld the judgment.