News
PATENTUS sent its representative to the International Conference Global IP Confex held in London
Date: 18 March 2016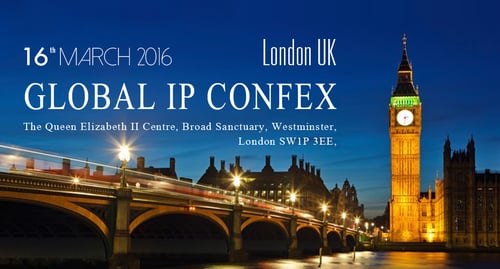 On March 16, 2016 PATENTUS was attending the International Conference Global IP Confex 2016, an annual event organized by the GOAL (Global Outsourcing Association of Lawyers). The conference took place in Queen Elizabeth II Convention Center in London (near the Westminster Palace).
Among the attendees were the representatives of top British law firms, heads of intellectual property departments of large international groups and other professionals in the field of intellectual property.
The conference covered a wide range of intellectual property issues including both practical aspects of protection, enforcement of intellectual property rights and general problems as well as the industry trends.
The Global Outsourcing Association of Lawyers is the world's first International Organization whose mission is to create themed platforms dedicated to the sharing of best practices, training and education of lawyers whose activities are somehow related to intellectual property. The GOAL currently numbers about 2850 members representing almost all the countries and regions of the world forming the prestigious network of high-class trademark and patent attorneys.