News
IAM Patent 1000 highly appreciated the company PATENTUS and company's experts
Date: 20 June 2018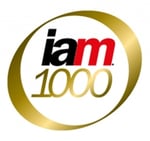 Patentus was recommended in the rating IAM Patent 1000 again as «famous and recognized» law firm in Russia in the sphere of intellectual property. Patentus and experts were mentioned in the article which was published recently:
«A highly respected IP practice, PATENTUS comfortably earns its place in both prosecution and litigation rankings through its resounding performances on behalf of a high-flying national client base. An impressive contentious caseload keeps it firmly in the top three most-active litigators, while the prosecution arm continues to expand; the arrival of fresh talent has broadened access to its superb offering for operations beyond those in its traditional chemical and pharmaceutical strongholds. Taking charge of non-contentious endeavours,
Alexey Mikhailov
is "one of the best patent attorneys for life sciences work" and supervises the group's wider technical forays. When disputes arise, Mikhailov teams up with well-seasoned litigator
Dmitry Markanov
to safely navigate opposition and infringement proceedings».
Firms: litigation and transactions

PATENTUS




Firms: prosecution


Recommended
PATENTUS



Individuals: prosecution


Recommended
Alexey Mikhailov - PATENTUS

Individuals: litigation


Recommended
Dmitry Markanov - PATENTUS
IAM Patent 1000 is a unique guide that identifies the top patent professionals in key jurisdictions around the globe based of the feedback received from those operating in the market, analysis of the performed projects and clients' feedback. This rating is a result of a five months' researching process. The IAM team conducts in the region of 1,800 interviews with numerous patent attorneys, attorneys at law and in-house counsels to gather market intelligence in each country. Thus only those individuals identified for their exceptional skill sets and profound insights into patent matters are included in the ranking.