News
The Lawyers of PATENTUS succeeded in challenging refusal of registration for a trademark PESHEHODSHOES
Date: 24 February 2016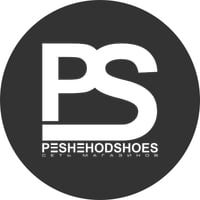 Dmitry Markanov, Head of Trademark and Litigation Department at PATENTUS, and Tatiana Sergunina, the company lawyer, represented their client in the Chamber for Patent Disputes at Rospatent.
The client is a manufacturer of shoes, bags and accessories offered for sale in the online boutiques PESHEHODSHOES.
After Rospatent refused to register the trademark PESHEHODSHOES the client applied to the lawyers of PATENTUS, who carefully studied the situation and chose the most appropriate strategy of a number of available ones to challenge the refusal.
To protect the interests of the client the lawyers of PATENUS prepared an objection as well as a supplement thereto as well as carried out representation of the client before the Chamber of Patent Disputes.
On February 19, 2016 the Chamber of Patent Disputes issued a decision to grant protection for our client's trademark in respect of all the goods and services being of its interest.