News
PATENTUS successfully defended Posidelkino trademark
Date: 23 November 2017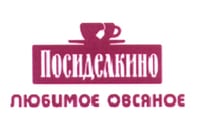 On November 23, Dmitry Markanov and Maria Mescheryakova successfully defended the interests of Confectionery Association Lyubimy Krai JSC, a leader of the Russian oatmeal cookies market, in the Chamber for Patent Disputes. The lawyers managed to maintain legal protection for trademark No. 555560.

The opponent of our client, Krasny Oktyabr OJSC, applied to the Russian Agency for Patents and Trademarks (Rospatent) with an objection against the grant of legal protection for trademark No. 555560, based on its confusing similarity with trademark No. 192958 that had been registered earlier.

The defence to the objection prepared by PATENTUS lawyers was based on the fact that the text element of "LYUBIMOYE OVSYANOYE" (favourite oatmeal cookies) within the client's trademark, alleged as confusingly similar to the Krasny Oktyabr OJSC's trademark, was disclaimed, which makes cancellation of its legal protection impossible on such basis, as in this part it may not be retained anyway.

PATENTUS experts, referencing to Rospatent recommended practice with respect to examination of claimed designations for identity and similarity, conducted detailed analysis of the disputed trademarks in the part of sound, graphics and meaning and proved the absence of confusing similarity even with consideration of nonprotectable elements.

The lawyers also proved the absence of the fact of misleading consumers about the product manufacturer. PATENTUS experts built an impressive evidence base and proved the fact that oatmeal cookies consumers know the client's trademark.

As a result, the jury of the Chamber for Patent Disputes decided to maintain legal protection for trademark No. 555560 and refuse to satisfy the objection of Krasny Oktyabr OJSC.