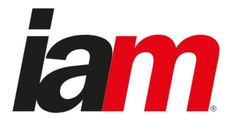 The leading international publication IAM Patent annually recommends the best patent lawyers worldwide. This year PATENTUS was ranked in the Litigation category, as well as in Litigation and transactions (bronze band) and Patent Prosecution (recommended).
«Litigation is a central pillar at PATENTUS, which earns kudos from competitors for its formidable contentious capabilities» - ranking said.
Managing partner Dmitry Markanov and head of the patent practice Alexey Mikhailov received special attention.
The rating agency emphasizes:
«Handling all of these matters is head of patents and life sciences whizz Alexey Mikhailov, who is praised by peers as a "standout practitioner"; he draws on his enforcement nous to devise bulletproof patenting strategies. He recently teamed up with Dmitry Markanov to defend Northern Star Pharmaceutical company in an IP Court case which hit the headlines when the Eurasian Patent Office stepped in as a third party on the opposing side. Managing partner Markanov previously led the in-house IP department of a Russian automotive company and has acted in hundreds of IP Court cases over his storiedcareer.»