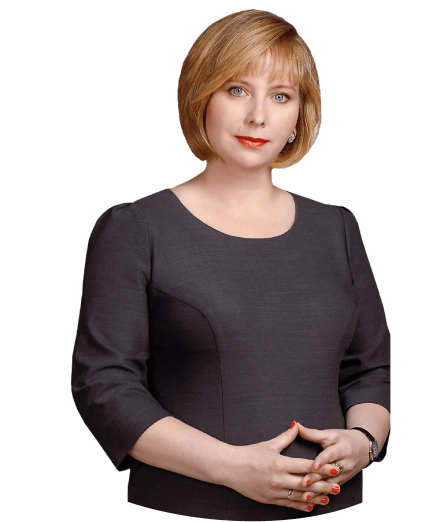 20years
in corporate law and bankruptcy
Anna is a skillful corporate and bankruptcy lawyer. Among her successful projects there're:
- Completion of the bankruptcy procedure of a large dealer, having managed to return the debtor's assets worth over RUB 100 million and defend the auction for the sale of the debtor's property.
- Registration, reorganization, liquidation of more than 300 organizations, including non-profit;
- Creation of commercial organizations with foreign investments, including development of agreements between participants / shareholders, participation in negotiations (China, Japan, Germany);
- Maintaining the register of shareholders, disclosing information on the securities market, registering share issues (regularly, more than 20 organizations);
- Holding over 1 000 general meetings of shareholders (participants) and meetings of management bodies of organizations.
Specialization
Corporate disputes
Antimonopoly permitting activities
Taxation matters
Legal support of business activities
Litigation and court enforcement proceedings
2004
–
ZIL Automobile Factory
2001
–
Construction supplies manufacturing holding
1998
–
Rostov Regional College of Advocates
Education:
Rostov State University, Legal Department
Federal Capital Market Committee (Central Bank), Securities Register Maintenance